New York University Lifetime Professor/Director of Facebook AI Lab Dr. Yann LeCun Visited the Institute of Automation
On 22 March 2017, New York University lifetime professor/Director of the Facebook AI Lab Dr. Yann LeCun, Dr. Vaughan Smith (Vice President of Facebook Business Development) and the Facebook team visited the Institute of Automation of the Chinese Academy of Sciences (CASIA). Prof. Chenglin Liu (Deputy President of CASIA), Dr. Runsheng Yu (Deputy Director General of the Bureau of International Cooperation), Mr. Hui Sun (Director of the America-Oceania Department), Prof. Zengguang Hou, Prof. Baogang Hu, Associate Prof. Jing Dong also joined the meeting.
After given remarks from both sides, Dr. LeCun dived deep into a 40-minute panel discussion with over a hundred young researchers from CASIA. In-depth questions on an array of topics, including the future of Supervised and Unsupervised Learning, the integration of theoretical studies into industries, the omnipotence of Deep Learning, new theories of Computer Vision, Generative Adversarial Nets (GAN) Theory and its application, Man-Machine Integration, Active Learning, and the safety of AI technologies were raised. Dr. LeCun has given thoughtful and insightful answers to each of these questions.
Dr. Yann LeCun, lifetime professor at the New York University as well as director of the Facebook AI Lab, is one of the most prominent experts in the field of AI technology and application. His research covers multiple areas such as Machine Learning, Computer Vision, Mobile Robot and Computational Neuroscience. Recently, the Convolutional Neural Networks (CNN) Theory proposed by Dr. LeCun received high praise from the AI field as a whole and earned him the title of 'the Father of Convolutional Neural Networks.' CNN is one of the core algorithms of Deep Learning and has broad application in areas such as Pattern Recognition, Natural Language Processing, and Biomedicine.
Remarks from Both Sides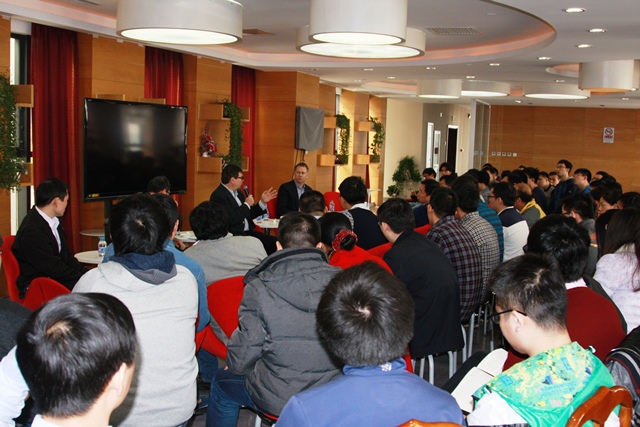 Panel Discussion