Second Secretary of the Embassy of the United States and Head of China Office of NSF Visit CASIA
Mr. Stefan Whitney, Second Secretary of Environment, Science, Technology & Health of the Embassy of the United States of America and Dr. Nancy Sung, Head of China Office of the U.S. National Science Foundation visited the Institute of Automation, Chinese Academy of Sciences (CASIA).
Prof. Chenglin Liu, Deputy President of CASIA welcomed the guests and introduced research work been done in the institute. Prof. Yi Zeng, Deputy Director of Research Center of Brain-inspired Intelligence, gave a talk namely Brain-inspired Intelligence: An Attempt to the Nature of Human & Machine Intelligence.
The two parties discussed opportunities for deepen collaboration between China and the US on Brian-inspired Intelligence and Artificial Intelligence. With the establishment of the new government, there will be more potential for cooperation in new field between the two countries, according to Mr. Whitney.
Ms. Nianhua Zhang from the US Embassy and Ms. Yu Shen from NSF also joined the meeting.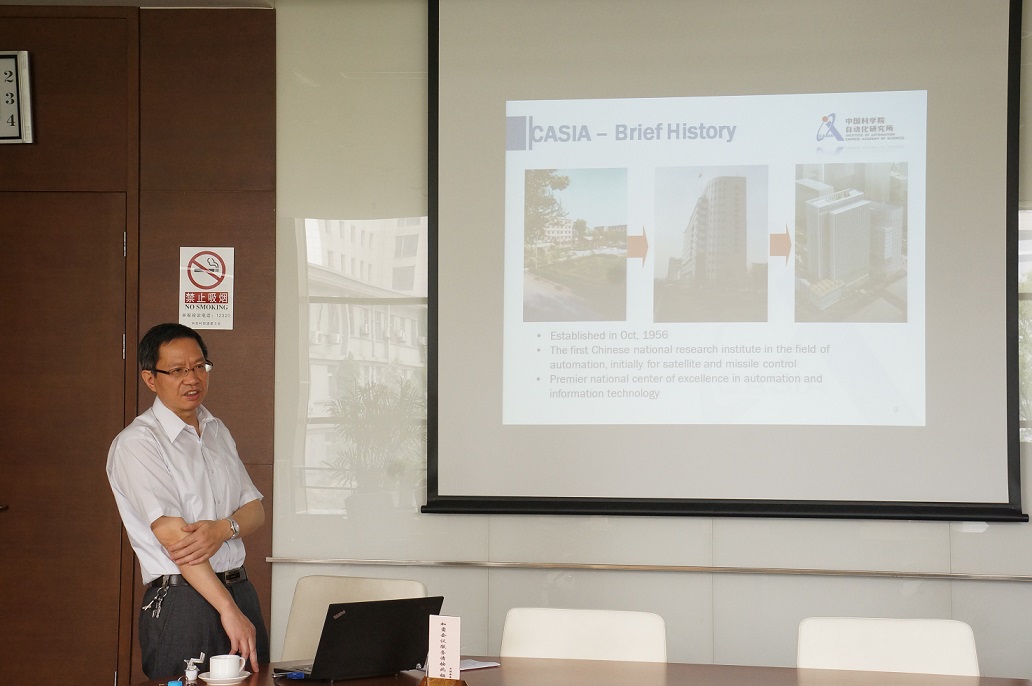 Prof. Chenglin Liu Gives Introduction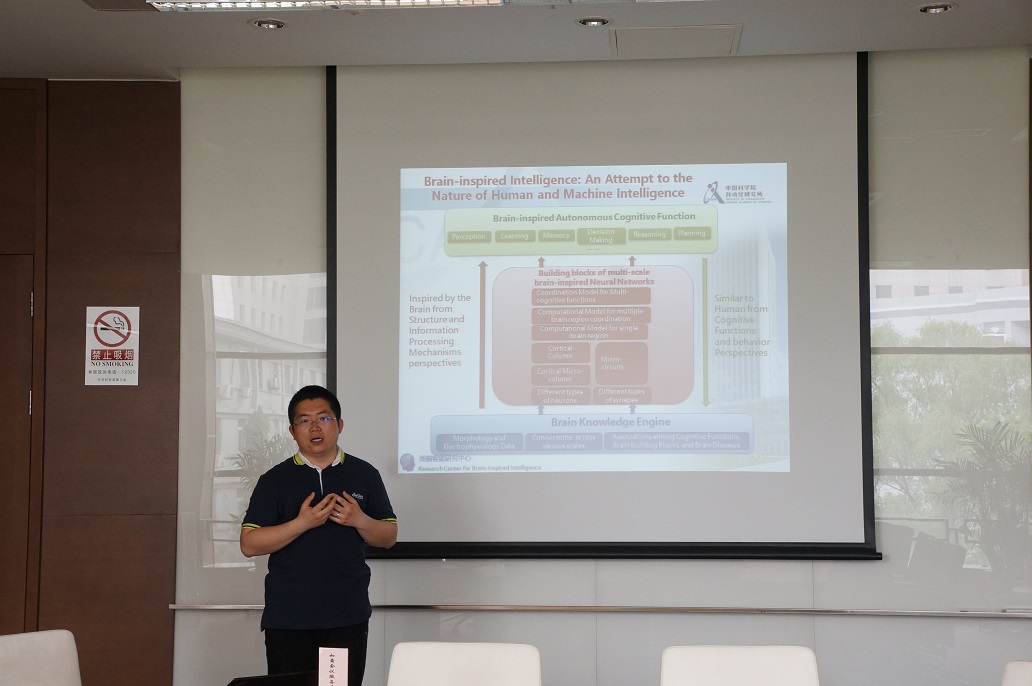 Prof. Yi Zeng Gives Talk on Brain-inspired Intelligence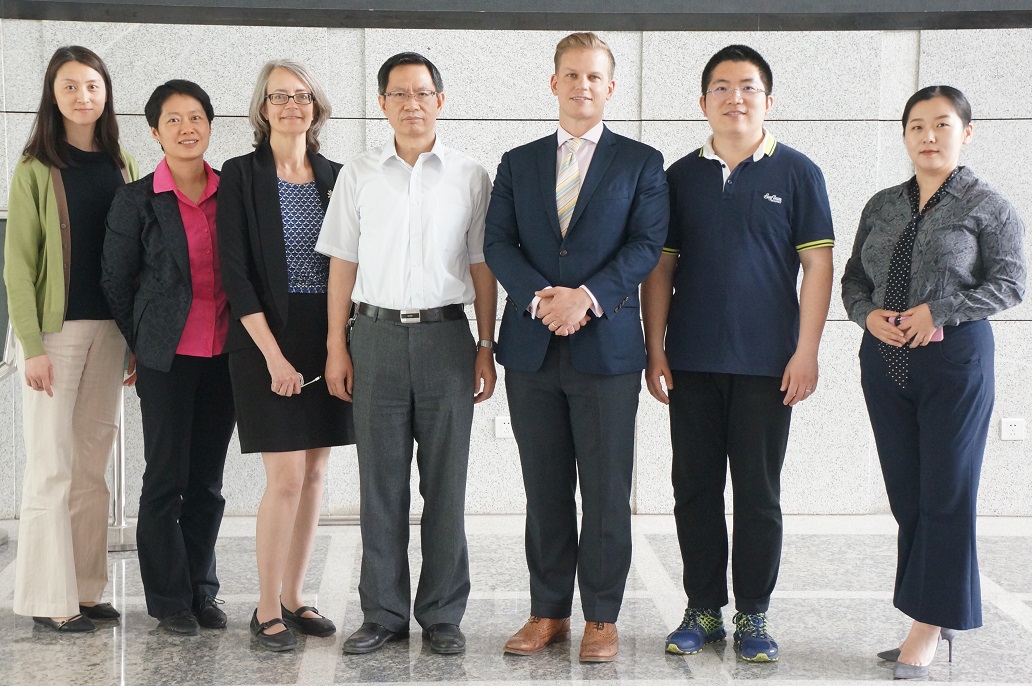 Group Photo