Former Minister of State for UK Department of Health Mr. Paul Burstow and Tunstall Group CEO Mr. Gordon Sutherland Visits CASIA
On November 6, 2017, Mr. Paul Burstow, Former Minister of State for UK Department of Health, and Mr. Gordon Sutherland, CEO of Tunstall Group, a world-renowned health management and eldercare company for 60 years, visited Chinese Academy of Sciences, Institute of Automation (CASIA), and the State Key Laboratory of Management and Control for Complex Systems (SKLMCCS). Representatives from CASIA, China Association of Automation (CAA) and Qingdao Academy of Intelligent Industries (QAII) attended the meeting.
Group photo
Afterwards, everybody listened to reports from CASIA, SKLMCCS and QAII on cutting-edge scientific research, core technology research and development, personnel building and transformation of scientific research achievements in parallel management and control center.
The delegation listens to introduction
Then, they visited the laboratory's intelligent medical team to get to know more about parallel medical and health management, molecular imaging theory, technology, system and equipment.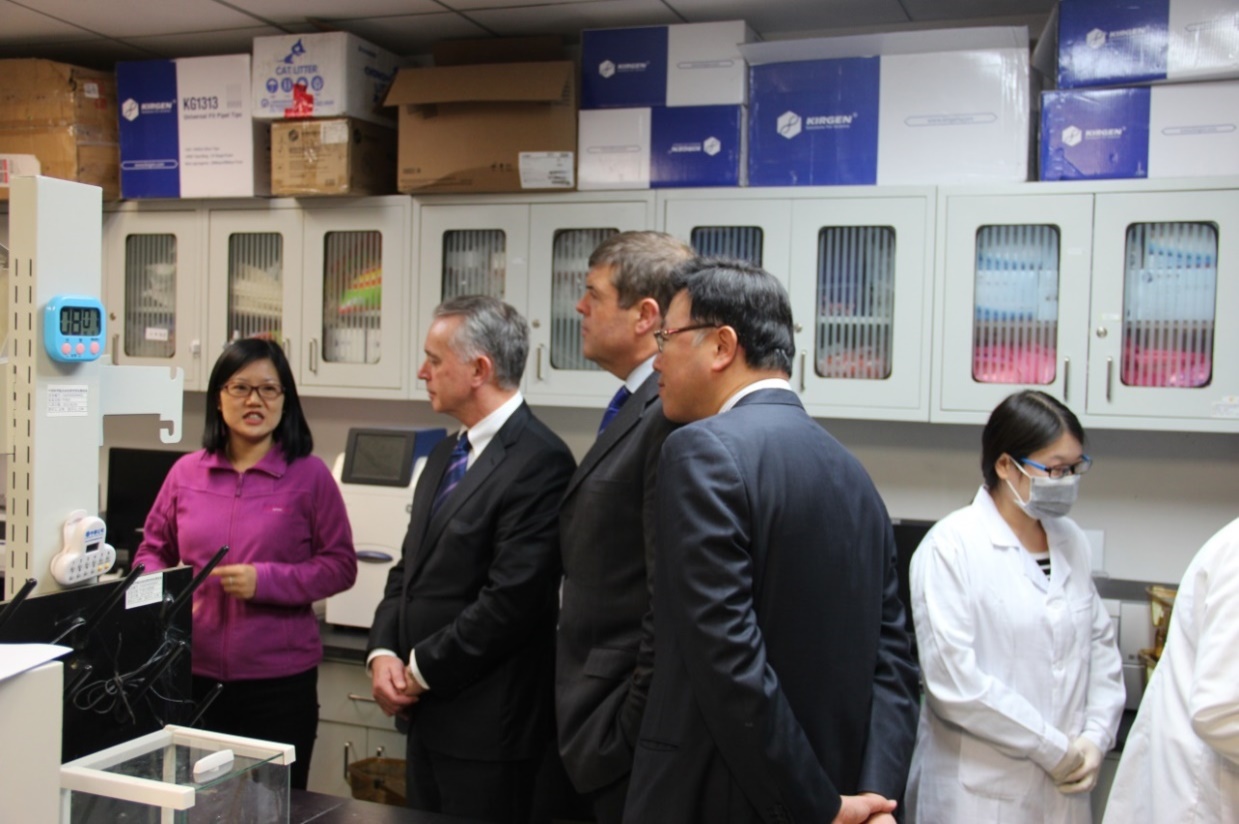 Lab tour
Finally, they met in the 11th floor meeting room. The two sides expressed that they should make all-powerful alliance, combining parallel intelligence with telemedicine, health management and home-based care, to create a demonstration project on parallel telemedicine, parallel health management and smart home-based care, laying foundation for further cooperation.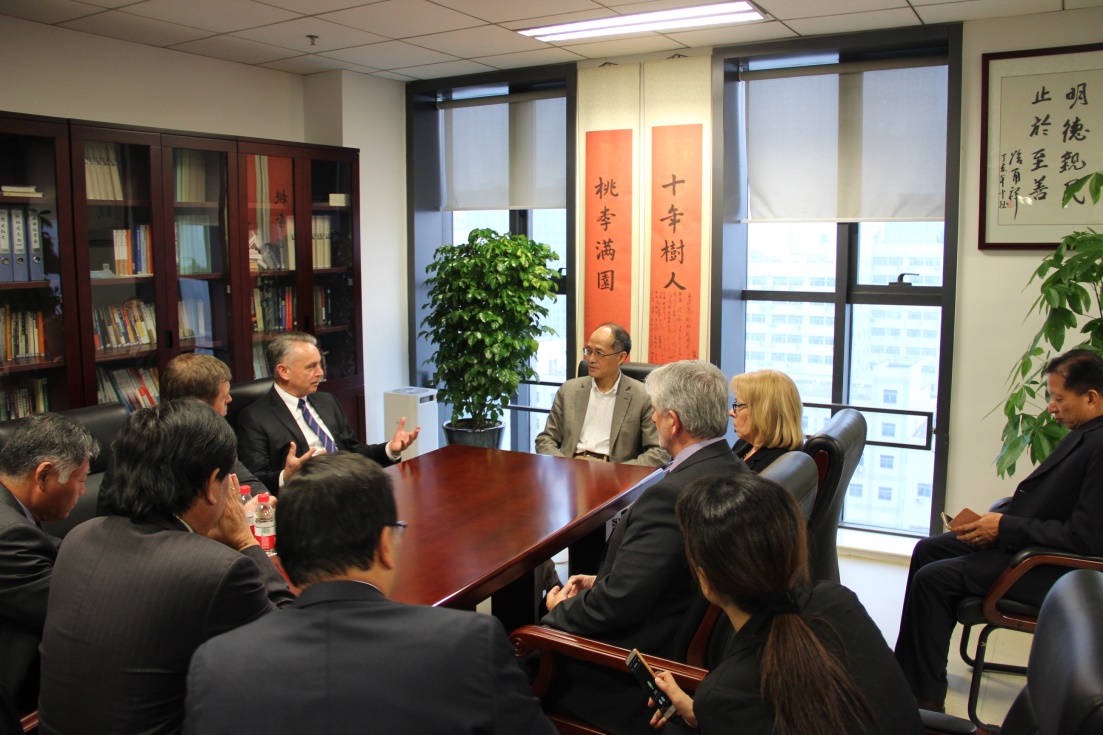 Discussion